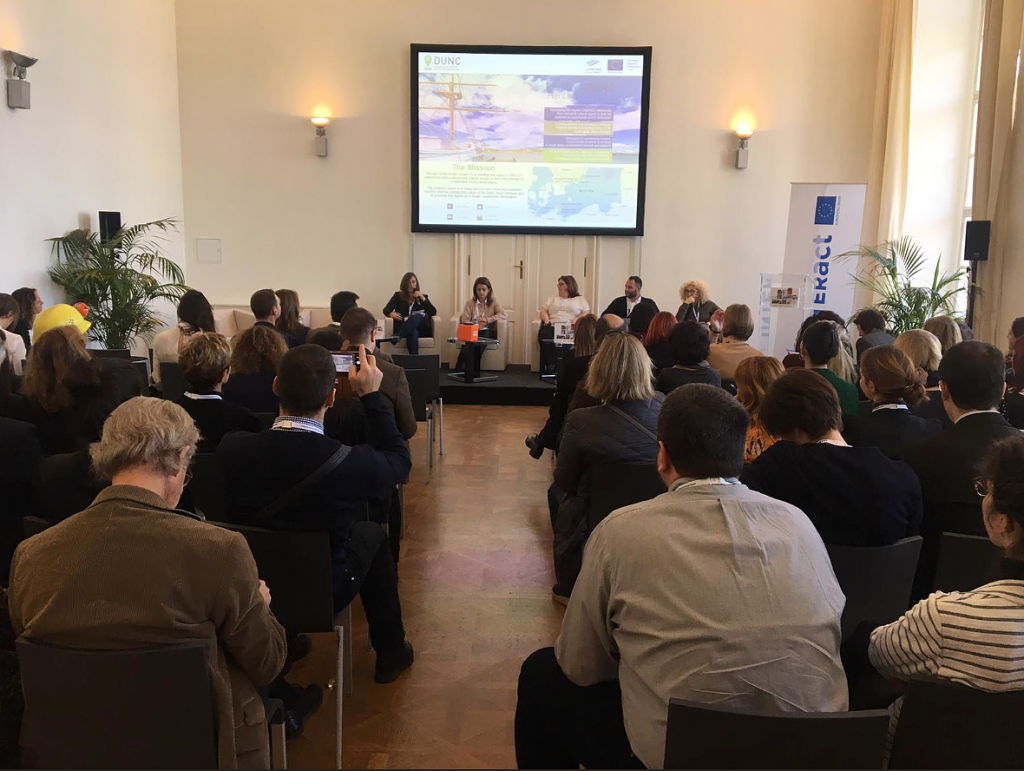 On the 05 December, DUNC attended the event Activating Cultural Heritage in Interreg organized by Interact.
The event gave participants the opportunity for "exchange of insights with other programmes on cultural heritage in Interreg, and facilitates links to additional funding opportunities and additional cooperation alternatives with other European and international organisations". The event attracted more than 100 participants from different programmes and projects to showcase how cultural heritage is activated and explored in Interreg.
Elena Peverada from Karlskrona presented our DUNC activities & vision. She also participated in the panel discussion during the session "Cultural heritage as an important asset for the economy".
"When you have to make a decision, the economic aspect is just one of many variations and maybe not always the most important one. There are a lot of intangible effects in investing in a cultural project that are difficult to measure in monetary terms. However, the demonstration of economic return is important in order to show the positive impact of our World Heritage on the regional development.
DUNC wants to raise awareness about the possible economic impact that our South Baltic World Heritage, as a tourist destination, has on regional and international development.. Through international collaboration, we have the possibility to exchange knowledge and learn lessons. The development of new cross border services also gives stakeholders the possibility to relate their local activities to those on an international level."
DUNC is also part of the exhibition "Connecting Cultures, Connected Citizens" that from the 10th December is open at the European Commission, Berlaymont Building, in Brussels.
You can find out more about the exhibition here at ec.europa.eu/regional_policy