EUCC – The Coastal Union Germany (EUCC-D) has just published a new issue of the 'Coastal & Marine' Magazine with a special focus on "Natural and Cultural Heritage of European Coastal Communities". 'Coastal & Marine' is an illustrated magazine aimed at professionals involved in coastal zone management and the general public who have an interest in coastal matters.

This issue features articles on our UNESCO sites in the South Baltic region, taking a look at their uniqueness, their past and the issues that they face today.
Thanks to the cooperation with the Interreg Europe project Cultural HERitage of fiSHing communities in Europe (CHERISH), the magazine also offers an insight into some of the most important fishery traditions of European coastal people.  This issue invites all readers to take a journey to some of the most beautiful coastal landscapes and cities in our region and to meet small fishing communities that embody Europe's maritime heritage.
Find out more about the work being done in CHERISH to support Europe's Fishing communities here.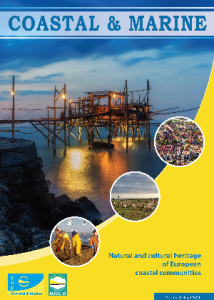 You can find the online and download version (pdf) of the magazine here – Coastal & Marine.